Elevate with The Brand Stylist - A Mentoring Programme for Brand Designers
prepare to elevate . . .
As a creative entrepreneur, I am always working to improve my offering for my clients. So, at the end of last year, when Fiona Humberstone (aka The Brand Stylist) created Elevate – a mentoring programme for Brand Designers committed to excellence – I jumped at the chance. Fiona is such an inspiring brand consultant, best-selling author, and also a truly visionary entrepreneur, so getting the rare opportunity to work with someone of her calibre was a no brainer!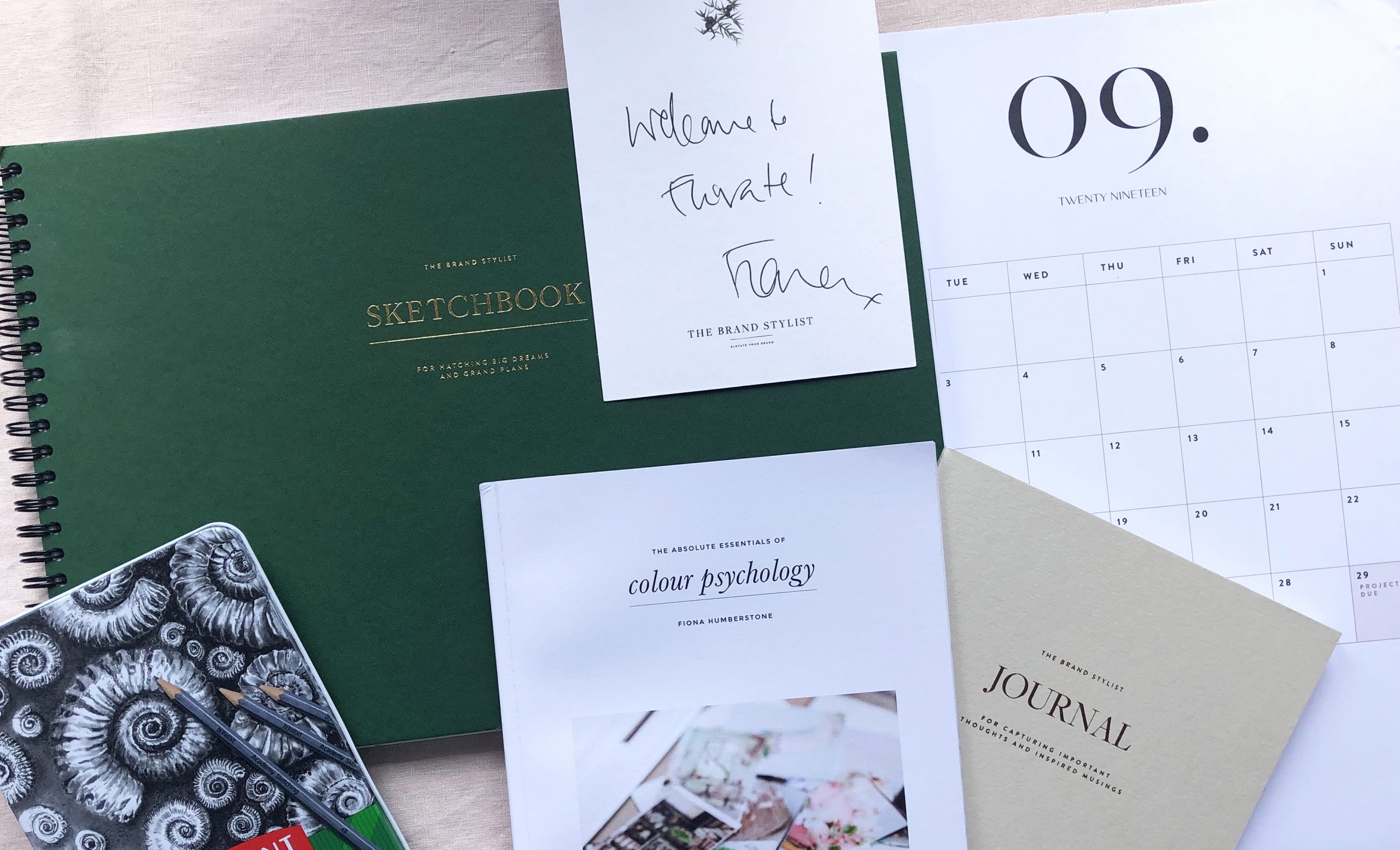 The premise of the programme was that over a six week period, Fiona acted as Creative Director and provided us with a carefully curated selection of nine visionary and inspirational design briefs from which to choose from, these would result in us creating three, perfectly honed portfolio pieces. We were given two weeks for each project, with two rounds of feedback from Fiona, in order to help us to elevate our processes, boost our creativity and enable us to produce more intentional, beautifully crafted work. Sounds simple, yes?
Well, let me tell you, it was intense and challenging, but thoroughly rewarding! Fiona truly is an exacting critique, and throughout the process we really had to dig deep, draw on our inner resources and respond with both perspective and professionalism. I learnt so much about myself, both as a person and as a designer. Already, I have seen the impact on my work – I can now more confidently take each and every one of my clients' briefs and ensure that every element of the the brand identity has been designed with clarity, thoughtfulness and meaning, ensuring each client that they get the care and attention that they fully deserve.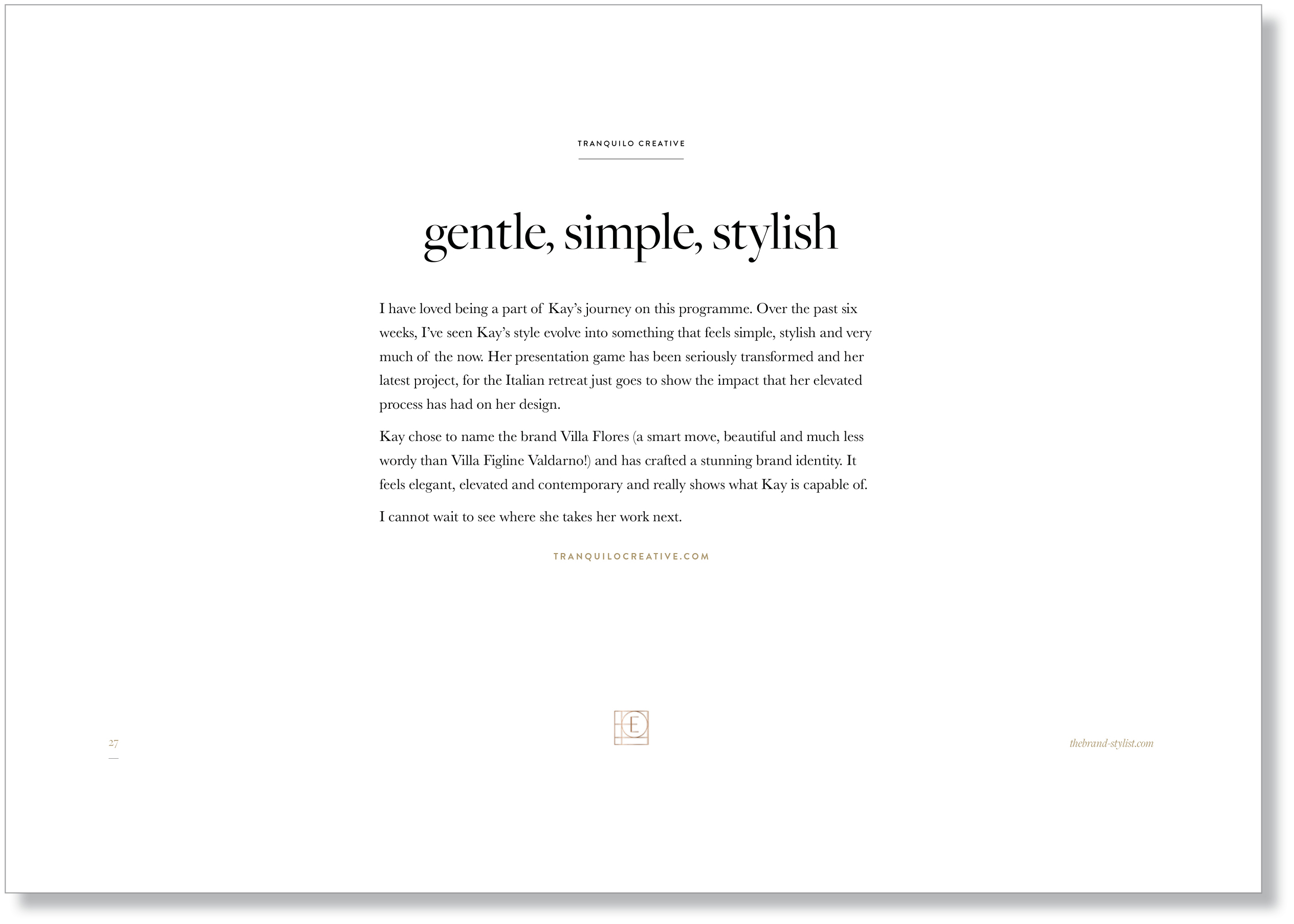 Throughout the programme, I created three brand identities:
BREEN – An exciting new Norwegian boutique hotel, located at the edge of one of Norway's most majestic fjords.
SAMPHIRE – A restaurant with rooms located in the wilds of Cornwall.
VILLA FLORES – An Italian retreat, located high on a Tuscan hillside.
I'll share a little bit more about each individual project in due course . . .