Here at Tranquilo Creative my aim is to make your branding process as calm and smooth as possible. By using a combination of traditional design practices, and the benefits of modern technology, I can help you to create the time and space you need in order to give clarity in identifying where you want your business to go, as well as how you want it to look and feel.
Choosing the right designer is a huge decision – I totally understand. Especially when you are looking for someone who can take your wildest thoughts, dreams and ideas, and turn them into a beautiful, aspirational brand identity which will help to elevate your business.
Believe me, I know what you are going through. I went through similar experiences when I set up my own business back in 2007. Running my own design studio was something which I'd always dreamed of, but I always kept putting it off. Finally, I got the push that I needed to just do it. I have created a business doing something that I love; one which has allowed me to build the lifestyle I've always wanted, and gives me the flexibility to be able to spend time with family and friends. It also means I get to help other like-minded business owners, just like you, to realise your dreams.
If you'd like to learn more, please don't hesitate to get in touch.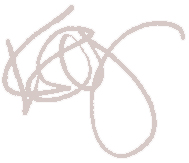 KAY BEATON | TRANQUILO CREATIVE