So, what can I tell you about me? Well, I've worked as a graphic designer for over 30 years. I originally trained as a print designer; however, these days I specialise in creating gentle, simple and stylish brand identity designs for creative entrepreneurs – but I still absolutely adore anything that's been printed. I love the smell of freshly printed materials, and I love the feeling that different paper stocks and finishes can evoke. 
When you work with me you'll benefit from a combination of old-school experience and a modern design aesthetic – each identity design begins with paper and pencil, and I love to create physical mood boards for each of my branding projects. I love to incorporate that hands-on element, as it gives me the time and space to create something which is both intentional and meaningful.
I've always been interested in the arts, ever since childhood. Splitting my time between Mallorca and Scotland has allowed me to really reconnect with my creative flair – watercolour painting, acrylic pouring techniques, Lino-cutting and print making, modern calligraphy and photography are just some of the things I've rediscovered. I'm also just a little a bit obsessed with books – I've got quite an extensive collection! I've always been an avid reader, researcher and writer throughout my life, and my meticulous attention to detail has even led to me having a book published!
If you'd like to find out more about how life in Mallorca and Scotland has allowed my design aesthetic to flourish, then please get in touch.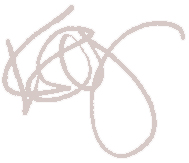 KAY BEATON | TRANQUILO CREATIVE