Reflecting on what's been happening over the last six months
letters from a creative . . .
Wow, how can it possibly be the beginning of July already – it really has been a year like no other, hasn't it? 
Looking back over the events of the past six months, I was reminded about a Vision Boarding Session I did at the end of 2019. Over the course of an afternoon, each of us chose images, pictures and affirmations which we were drawn to, and created a collage symbolising our hopes and dreams for the year ahead. The things which came up for me meant getting back out into nature a bit more, taking time to hone my photography skills, do more "hands on" creative work, and just to live a little slower. Little did I know back then, that when I chose the image with the word "pause" on it, that was really going to manifest itself – big time! (Note to self: Be careful what you wish for!)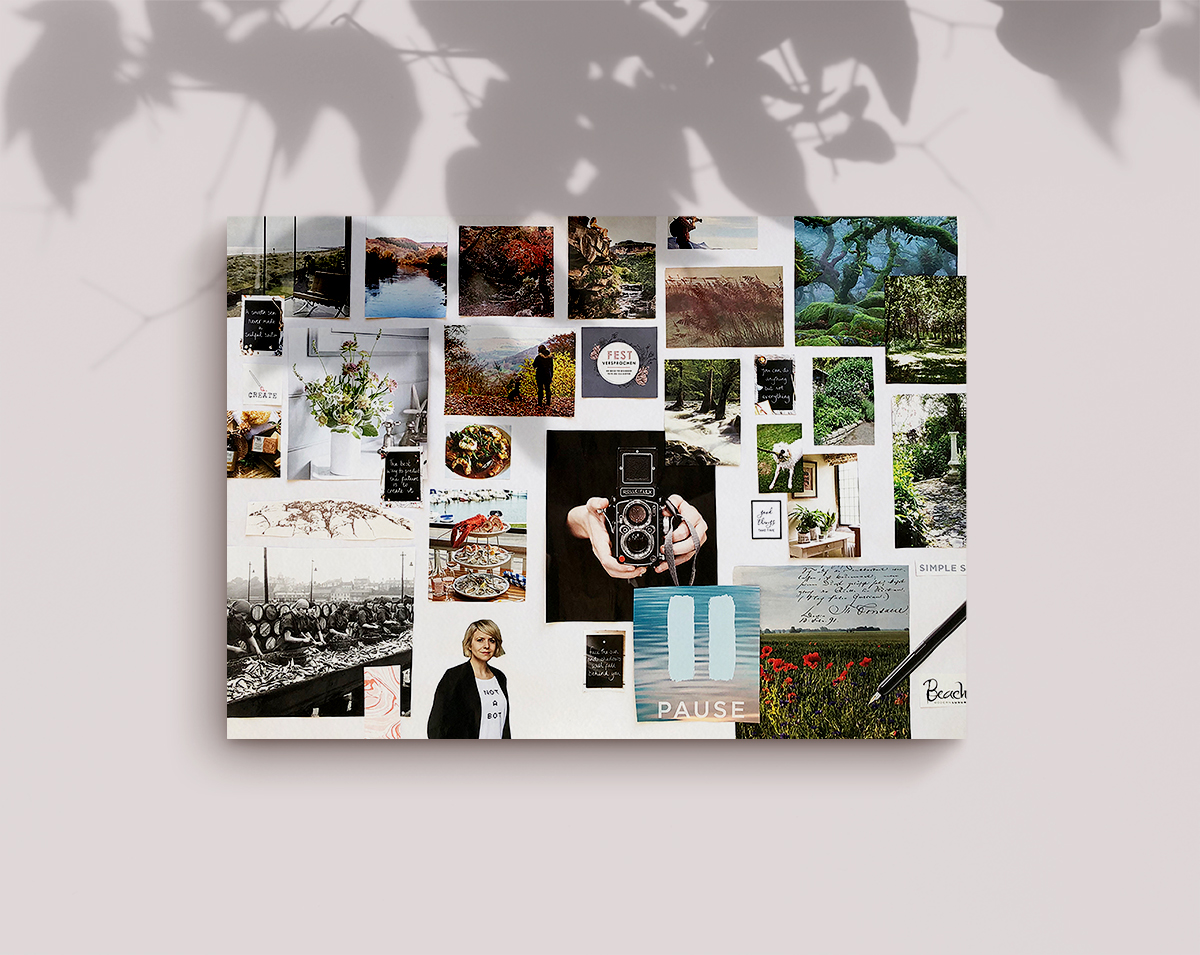 I guess back then, none of us could even have dreamed about the chaos and disruption that Corona Virus would wreak on all of us – at times it really did feel like we were living on the set of a horror movie. Now though, here on Mallorca at least, things are beginning, slowly but surely, to open up again and we are taking tentative steps into the "new normality" phase. This means that although freedom of movement has been restored, certain other safety measures, such as social distancing and hygiene measures will remain in place for the foreseeable future. 
Hopefully, wherever you are in the World, things are also beginning to get back to "normal", and that you, your family and also your business can find a way to navigate through the coming months. Now is a great time to pause and reflect – by taking the time to figure out what has and hasn't been working in your business – allowing you to do things differently in order to move forward in a more sustainable way. It's at times like these that a small business really has the advantage in being able to shift and pivot, much quicker and smarter than their larger counterparts can. 
My business model has meant that I have been lucky enough to be able to continue working with my clients throughout the whole of Lockdown, but as the mercury begins to rise here on Mallorca, the time has come for me to take my own "pause". Let me tell you, temperatures in the high 30's, plus high humidity do NOT make for Tranquilo working conditions! For this reason, the Studio will be closed from Friday 17 July until Monday 14 September.
So, stay safe, have a fabulous Summer, and I can't wait to see you on the other side!