The perfick photo shoot, with Katie Spicer Photography
behind the scenes . . .
I'm naturally camera-shy! I feel really uncomfortable having photos taken and I always think that the photos always look fake and well, just not like me at all! Then I met Katie (Katie Spicer Photography) . . .
We initially met at The Brand Stylist's four day Retreat at Cal Reiet and Katie was the official event photographer. Over the next four days, Katie would be hovering around in the background, silently doing her thing, like the photography ninja that she is! In the evenings at dinner, we chatted and immediately hit it off, she was just so lovely and had that special way of putting you at ease.
When I saw the photos which Katie had taken at the Retreat I was blown away – Katie had managed to perfectly capture the mood and feeling of the Retreat. There were even some photos of me, which I actually liked – they just looked so natural!
I'd just finished rebranding my business as Tranquilo Creative and my next challenge was going to be the website. I knew that I was going to have to "grasp the nettle" and get some professional brand photos which I could use for that, and my other marketing collateral – I needed a photographer that I could trust, and feel comfortable with. I'd followed Katie on Instagram since I met her, and after a chance remark, I joked about how I wished she could come to Mallorca to take my photos – her reply was: "well, I don't see why I can't!"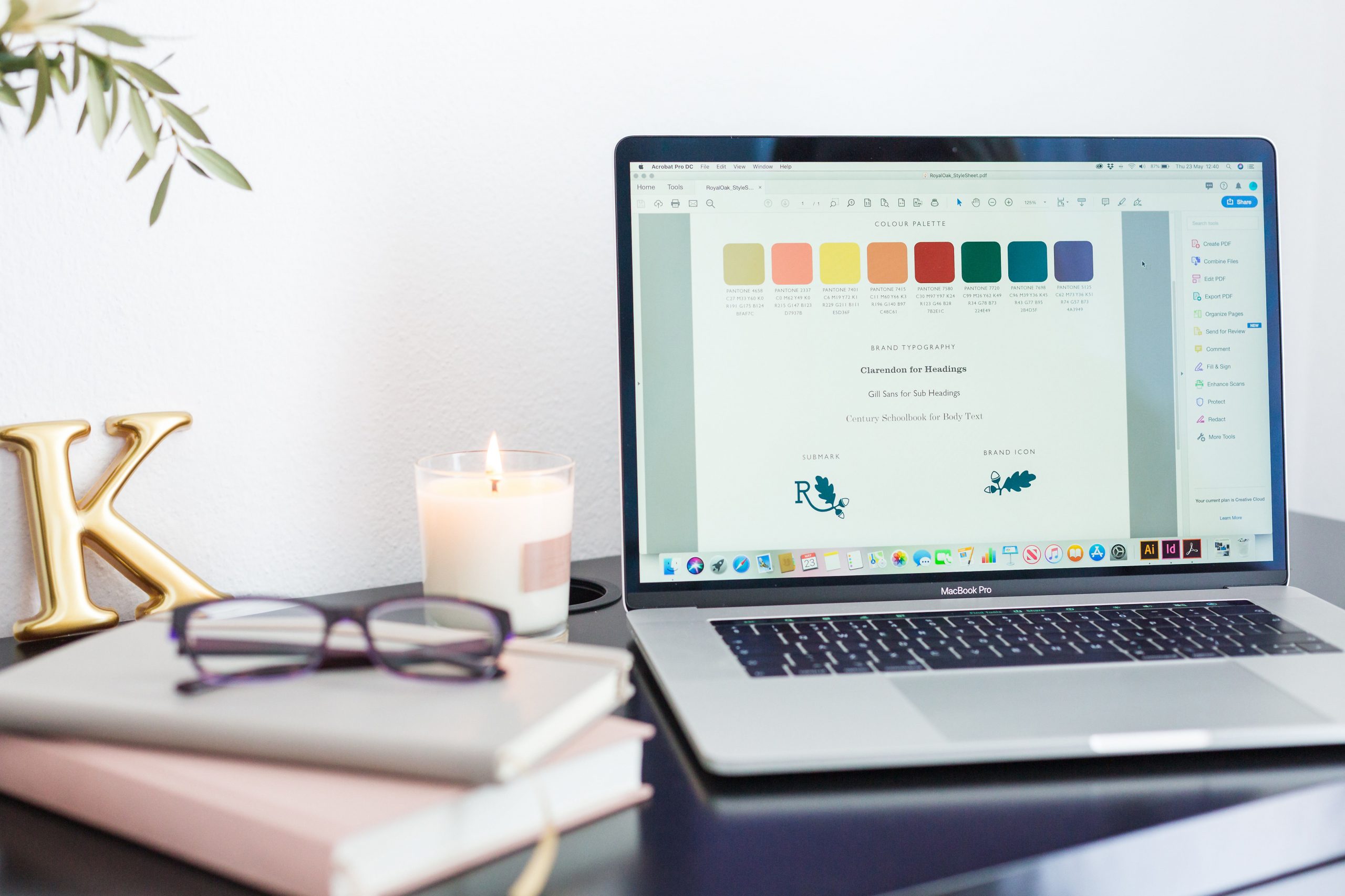 So after a couple of months of careful planning (on both our parts!) – everything from shot lists, locations, prop lists, outfits, flowers, etc. – we manage to arrange a shoot date. Soon, I found myself en-route to Palma airport to pick Katie up for my first ever brand shoot! Yikes!
That night we went out to a local restaurant for dinner – we laughed and chatted just like old friends – it was then that I knew that I had made the right decision to pick Katie to be my photographer. 
The next morning we begun shooting in earnest. This was where my fastidious Virgo pre-planning worked a treat – I had a detailed list of the shots that I wanted, and Katie brought her "magic" to make them happen. She was just so easy to work with – we joked and chatted throughout the shoot, and Katie gave me directions of which way to look, to turn, to smile. I felt immediately at ease, which I don't normally do in front of a camera – in fact, I began to forget that there was even a camera there!
We whistled through the shot list that day, and after ending the day with a sunset shoot in my friends' gorgeous garden, we out again for dinner and a large gin to celebrate me getting over my fear of the camera!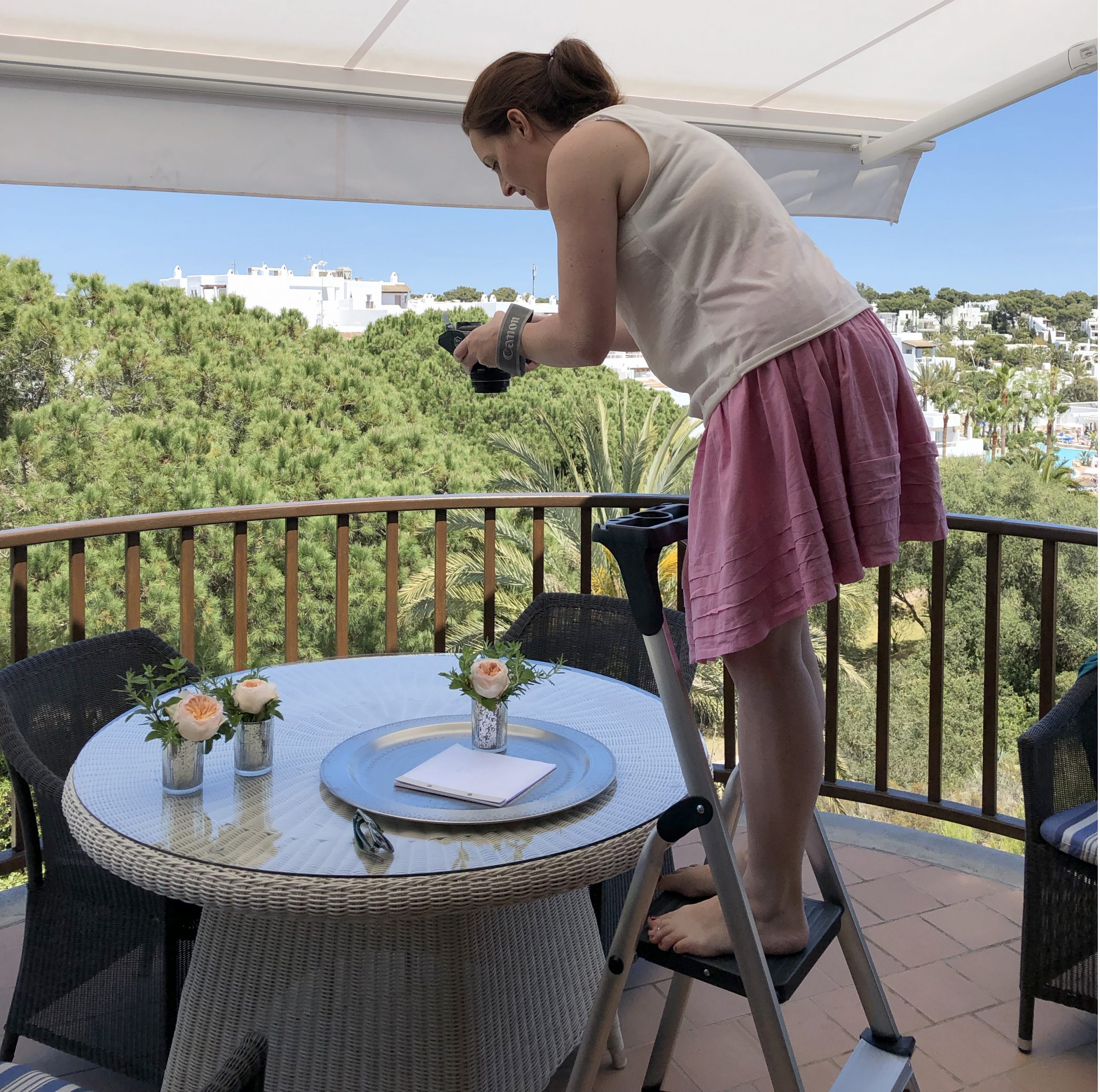 The next morning, we awoke early and headed off to Mondrago beach for some early morning shots – it was perfect – the beach was just so quiet and tranquil. Then after breakfast, we shot some of the final close up images on my terrace, before it was time to head back to the airport with Katie.
It really was a whirlwind couple of days, and believe it or not, I thoroughly enjoyed it. I think you'll agree, that Katie did a fantastic job with my photos – many of which are dotted throughout this website. All I can say is, for those of you out there who are also camera shy and considering doing a brand shoot, just do it, your business will thank you for it.